"An amazing and very detailed model. The weathered surface of the main deck looks very realistic."
"Once you have started to build HMV it is almost impossible to go back and build something else."
"Amazing details but still doable. That's what makes HMV models so special for me."
"Building this was fun. The result leaves nothing to be desired. Superb design."
"Great kits. Great people. Well thought out and especially fun to build with superb details and accuracy."
"Probably the BEST WWI German battleships and battlecrusiers ever in paper."
"The accuracy of your models and the illustrated instructions are simply top of the line."
Steve Irwin

Mellum

Baden

Alex

Hafendio

Wuppertal

Agassiz
Previous
Next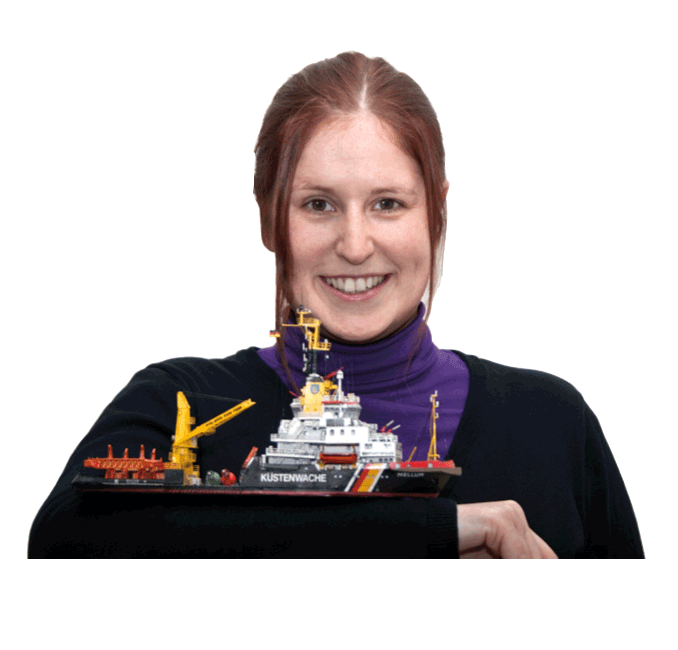 The HMV brand is well known for its accuracy, love of details, and papermodels in perfect quality and design. Our famous designers develop beautiful technical and architectural models – and sometimes even something quite special.
It is difficult to imagine the world of precision scale models without thinking of HMV. Our models incorporate a level of detail that delights modelers and admirers the whole world over. Our comprehensive line ranges from classic ironclads to modern multipurpose vessels like MS Mellum. From our smallest harbor workboat at less than 1", to our passenger liner Bremen over 45" long we have what you dream of building. Nearly all of our offerings are in the common scale of 1:250, so the models can be compared just like the real thing and dioramas can be as big as your imagination.
I wish you a lot of fun on our website and of course building our models!
Yours Ulrike Fentens